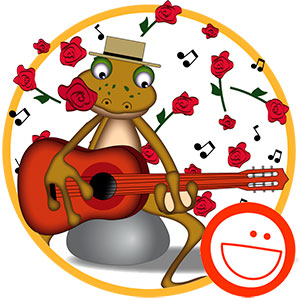 The Froggy Bands

| Stickers Musical Instruments for iMessage

Are you looking for stickers with musical instruments such as drums, chelo, violin for your interactive messages?
Digital stories and educational games for mobile devices for boys and girls from 4 to 8 years old.
Our digital games are completed with tangible resources to make learning more meaningful.