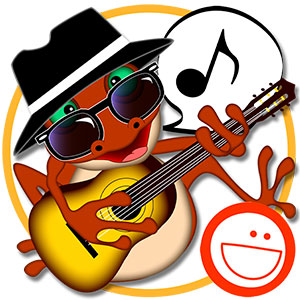 Instruments Sounds | App-games
Esucha, Play and Learn musical instruments in English, Spanish, French, Catalan, Portuguese and Italian.
The Instruments Sounds is available for iOS and Android devices in:
What are musical instruments called? What does a recorder look like? And a flute?
Instruments Sounds App complementsThe Froggy Bands Memory Card Game I, which is sold separately and has been designed with the purpose of teaching musical instruments to children, beginning from 5 years old.
In this app you will find the names and sounds of 24 cute musical instruments of The Froggy Bands, classified by groups (musical winds, strings, percussions).

LEARNING OBJECTIVES:
Acquire musical cultural competency.
Auditory recognitionand association of the instrument along with its drawing
Learning to classify musical instruments by family (string, wind, percussion)
Train your memory and attention span.
Acquire musical vocabulary in English, Spanish, French, Catalan, Portuguese, and Italian.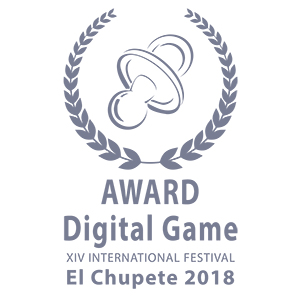 Instruments Sounds together with the card game 'The Froggy Bands' Memory Card I, have received the el Chupete 2018 award DIGITAL GAME, XIV International Children's Communication Festival, the best creative works with values, aimed at children.
You can also combine the Instruments Sounds app game with our physical game cards The Froggy Bands Memory Card Game I,
A super original gift to learn by having fun with musical instruments. The cards consist of two decks,one in Spanish and one in English, for a total of 24 pairs of musical instruments.
You can combine board game and app or play separately.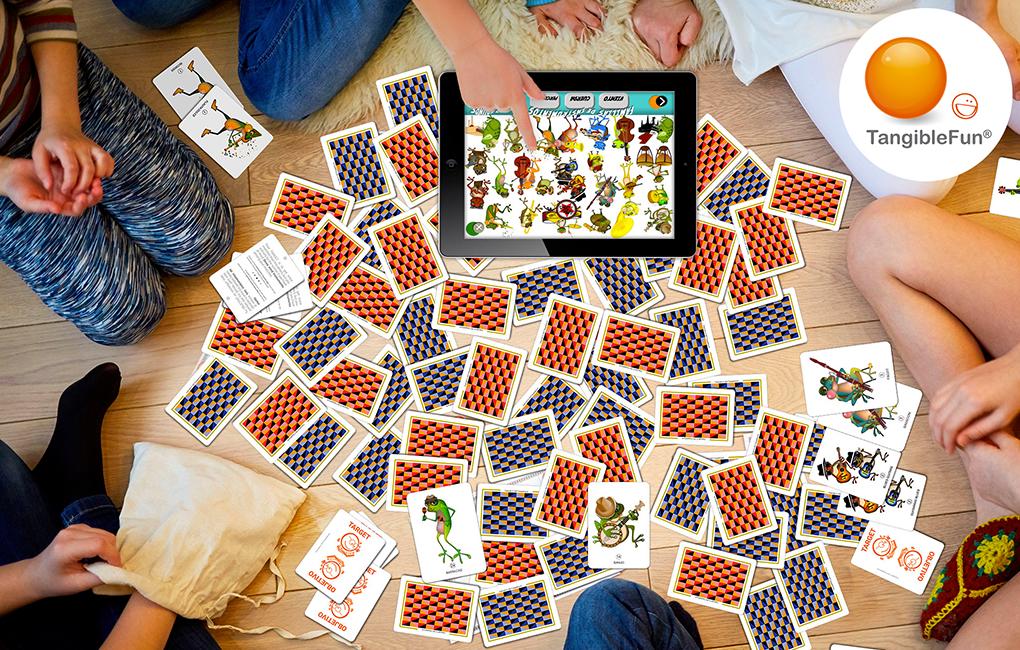 Digital stories and educational games for mobile devices for boys and girls from 4 to 8 years old.
Our digital games are completed with tangible resources to make learning more meaningful.